Are you a new paddler? Come join the world of Outrigger Canoeing and be a part of our Kahakai ohana! No previous experience is necessary, although the ability to swim is required and knowledge of the water through other water sports can be helpful. New paddlers will learn how to paddle properly, learn how to recover from a huli (Flipped-Over Canoe), learn to feel the water and the flow of a moving canoe, and will learn the language and culture of the Polynesian sport called Outrigger Canoeing.
A new paddler will be known as a NOVICE (1st year racing paddler) and will compete against other Novices from different Outrigger Canoe clubs. You can view the race schedule on the SCORA website. The first races are IRON - a continuous race over a specific distance without any crew changes. As a novice your races will be approximately 4-5 miles in length (about 1 hr). There are 6 Iron races that take place between early May and the end of June. At the conclusion of the IRON season you will graduate to become an Open Paddler, bring on 9-man season!
Practices will begin early March, see below for weekly schedule:
WAHINE
Monday 5:45pm

Wednesday 5:45pm

Saturday 7am or 10am (alternates with Kane)
KANE
Tuesday 5:45pm

Thursday 5:45pm

Saturday 7am or 10am (alternates with Wahine)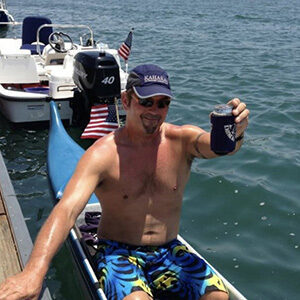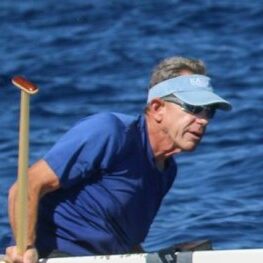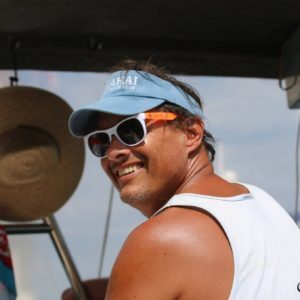 Eric Suave & Jeff Keisel
Novice Kane Coaches
Aloha!  I'm Coach Larry.  I've been paddling outrigger canoes since 1999, and everything else before that.  I'm often mistaken for one of the sea lions cruising about or laying on the rocks.  I coached Kahakai's women for 5 years, before passing the baton to Coach Connie, and now enjoy coaching the novice.  It's fun to watch new paddlers grow as a team and as athletes, so come join us!
SCORA Registration Waiver
If you are a new paddler – Click on PADDLERS / REGISTER and follow the instructions.
If you are a returning paddler – Click on PADDLERS / MY ACCOUNT and follow the Instructions.
Please print two copies of the SCORA waiver and turn them in to coach at practice.