Kahakai Outrigger Canoe Club
Board Members
Kahakai has a dedicated group of individuals who meet regularly to discuss team matters and ways to improve our club. Each Board member is dedicated to his or her position and brings  perspectives and paddling experiences that make Kahakai OCC an awesome canoe club.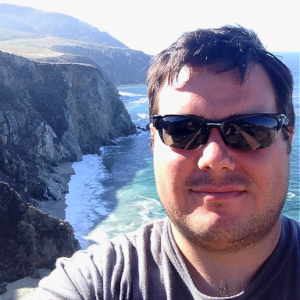 Jeff "Jeffe" S.
Club President
Started paddling with Kahakai in 2012 as a way to get more active and meet people outside of work. Immediately fell in love with the sport and the people. Versatile paddler that can sit any seat. I think we can do more to enable people to stay fit or continue on their fitness journeys even during the pandemic using various technologies at our disposal.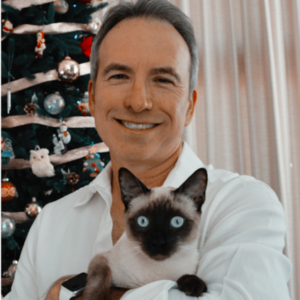 Tom G.
Treasurer
Paddling since 2014. I started paddling dragonboats, competing in various races around Southern California. I made the jump to outrigger paddling a couple of years later.
I enjoy the challenge and the camaraderie of being on Kahakai, with 9-man being the most stressful and at the same time the most rewarding season for me. I joined the Kahakai Board to give back and be more involved with the club.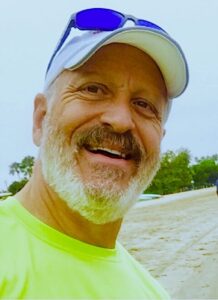 Greg "G5" V.
Communications Director 
Started paddling in 2008. Have completed the Catalina Crossing eight times. Love OC-6 and paddling my OC-1. Every paddle proves your can break barriers, face fears and bond with amazing people you might never meet otherwise. I've paddled with clubs in Maui and Manhattan (on the Hudson), and kayaked down the Grand Canal in Venice, Italy.  Celebrated my 60th birthday racing on the Thames with Her Majesty's Royal Canoe Club, the world's oldest paddling club, in Teddington, England.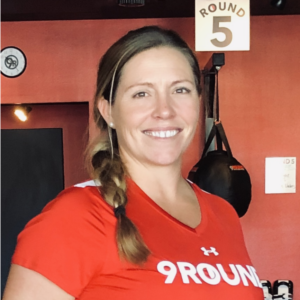 Ashley R.
Vice President
Started paddling in 2014. Member of the Kahakai Women's crew that still holds the MBX Iron Record - 4:01:00. I love a good distance race with a great crew of women and/or men that make the experience unforgettable--it's like running a marathon in stride with five great athletes supporting you every step of the way. Sign me up for an OC1 Cabrillo to LB downwinder anytime!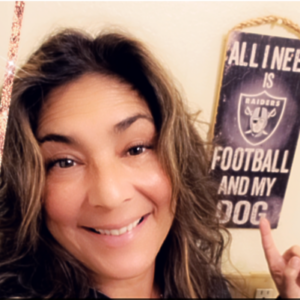 Sandra S.
Board Member
Paddling for over 10 years now. Started with another local club when my youngest was a Keiki paddler. Started on OC-1.  Joined Kahakai and found it to be a more productive practice and training.
I have paddled 9-man Kona and finished the Catalina Crossing four times. Each crossing is different, and each is an amazing experience that keeps me coming back.
I love the open water, and the feeling it gives me when we can thrive in such a vast environment. Started paddling with Kahakai 11 years ago, and had the honor of being part of the 2017 Senior Master National Champion/Catalina crossing 9-man team. Looking forward to my 10th Catalina crossing (post-COVID-19) -- can't wait to get back on the water with my teammates in Kahakai.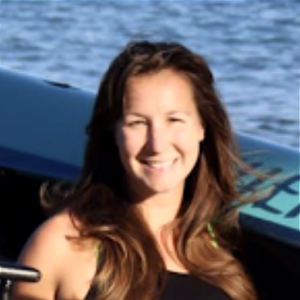 Katherine S.
Board Member
I joined the Catalina Island Outrigger Canoe Club (CIOCC) Team in 2016, and immediately fell in love with the sport and the paddle family.
Moved to Long Beach two years ago after accepting a job here, and threw myself into Kahakai to stay connected with the sport. I've been so lucky to create a new paddle family right here!